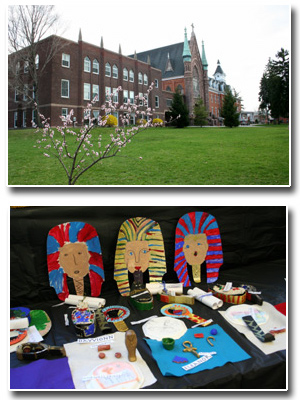 About Cobblestone
Cobblestone School provides a supportive and nurturing environment, responsive to children's social, intellectual, physical, aesthetic and ethical development. The interdisciplinary curriculum integrates academic and personal experience to promote a love of learning, a respect for and appreciation of diversity, a strong sense of community, and an understanding of the democratic process.

Cobblestone School is a leader in child-centered education.

Founded in 1983, Cobblestone School began as a collaboration of teachers and parents.

Cobblestone School's incredible faculty members are committed to children's education and personal growth.

Cobblestone is governed by an elected Board of Trustees.

Cobblestone parents are active partners in their child's education and they are an integral part of the Cobblestone community.

Directions and contact information.